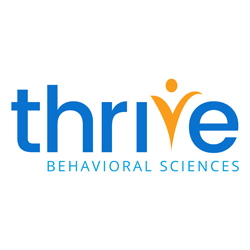 Thrive Behavioral Sciences
Psychologist
Palm Beach, FL
Thrive Behavioral Sciences is introducing the Work-Live Balance Program for licensed Psychologist (FL).
This innovative full time (optional part time) program contracts with local psychologist looking to supplement their practice schedule by partnering with Thrive for two and three day patient rotations. Essential to the Work-Life Balance Program's success is Thrive's emphasis on providing our partnering psychologist with a break from the operational challenges of running their practice.
Work-Life Balance Program:
No Billing headaches. Thrive business management employs highly trained and professional certified billing staff.
No Collection concerns. Compensation paid bi-weekly, no waiting on insurance to pay claims.
No Administrative tasks. Thrive handles patient referrals, scheduling, new patient paperwork, insurance contracting/credentialing.
No Receptionist. Thrive business management employs an exceptional scheduling services staff.
Consistent Schedule. Same facility, same day each week.
Compensation Plan:
Exceptional compensation paid bi-weekly.
Flexible Schedule options.
Weekdays only, 2 and 3 day rotations.
Health, vision, dental and Paid Holidays*
Thrive Behavioral Sciences understands that our Practitioners are the product and we invest in them!
* Benefits and holiday compensation requires 3 day schedule and W2 employment.
Education requirements
Florida licensed clinical Psychologist

Experience requirements
Qualifications
Credentialed Medicare and Medicaid (preferred)
Proof of medical malpractice insurance with facility required coverage limits
Demonstrate - compassionate care, team approach, initiative, accountability, flexibility that represents the Thrive Behavioral Sciences professional culture.
Knowledge of state regulations and standards related to client treatment, patient rights, and client/patient confidentiality required.

Responsibilities
Thrive practitioners provide caring and compassion behavioral health care to residents within skilled and assisted nursing facilities.
Ability to assign a diagnosis based on DSM criteria and identify appropriate treatment plan.
Provide crisis intervention as indicated.
Provide consultation to medical providers regarding the behavioral health components of a patient's presentation and develops collaborative plans to address symptoms and enhance functioning.
Uses the "warm hand off" method (immediate brief assessment and intervention) for assisting patients with identified behavioral health issues at the time of their medical visit.
Assists in developing and maintaining procedures and protocols to enhance behavioral health program relevance and effectiveness for patients and facility staff.
Attends medical provider meetings, all staff meetings, and behavioral health team meetings as scheduled.
Electronic documentation within electronic health record and patient note completion within 48 hours.
Other duties as assigned.


Skills
Flexible Schedule options.
Weekdays only, 2 and 3 day rotations.

18312415
18312415